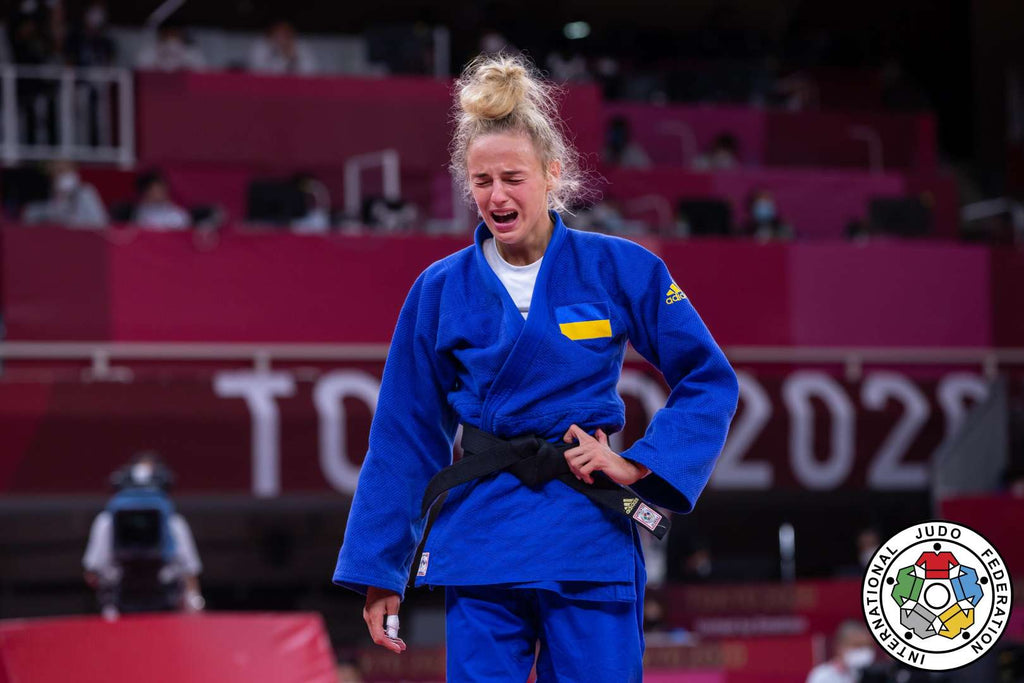 Will Daria Bilodid move up to -52kg?
In August 2017, Daria Bilodid (UKR) lost to Otgontsetseg Galbadrakh (KAZ) in the preliminary rounds of the 2017 Budapest World Championships. After that defeat, she had an incredible winning streak that lasted until March 2019, when she unexpectedly lost to Melanie Clement of France in the 2019 Tblisi Grand Prix.


Bilodid showed that this was an anomaly by defeating Clement a few months later at the 2019 Minsk European Games, and continued her winning streak until Oct 2020 when she competed at -52kg in the Budapest Grand Slam. There, she lost in the quarterfinal against Andreea Chitu of Romania.

For her next competition, the prestigious 2021 Doha World Masters (an IJF invitation-only event) she dropped back down to -48kg but lost in the semifinal to her rival Funa Tonaki of Japan. Prior to this, she had beaten Tonaki four times, including in two World Championship finals.

She made it to the final of her next competition, the 2021 Tel Aviv Grand Slam but there she lost to another one of her rivals, Shirine Boukli, who threw her with a spectacular harai-goshi for ippon. Boukli was a top contender (she was, after all, the 2020 European Champion) but it was still a surprise to see her defeat Bilodid in the manner that she did, given the size difference.

Bilodid once again made it to the final of her next competition, the European Championships in Lisbon, but suffered an injury in the semifinal (which she won) and did not participate in the final. It would have been interesting to see her fight the other finalist, Distria Krasniqi, who would eventually go on to win the Olympic title in Tokyo. The last time these two fought was at the 2018 Baku World Championships.


Despite having lost three consecutive international competitions leading up to the Olympics, Bilodid was still considered the top favorite for gold. But right from the very start she did not seem her usual self. She was sluggish, tentative in her attacks, seemed to lack confidence.

One can't help but wonder whether it was the intense dieting that she had to go through to make weight or just the pressure of expectations that wore on her.

Everyone had expected her first fight to be against Boukli of France. This would have been a great rematch of the Tel Aviv Grand Slam final but it wasn't to be. Boukli, who also didn't seem her usual self, lost her first match after receiving her third penalty (and thus, hansoku-make).

There might have been some slight relief on the part of Bilodid knowing she didn't have to face Boukli. But Milica Nikolic (SRB) didn't make life easy for Bilodid. In fact, Bilodid was down by two shidos, with the match fast heading into Golden Score, when she managed to whip out a harai-goshi at the edge of the mat. The Serbian player largely fell on her front but it was just enough to warrant a waza-ari. And so, Bilodid managed to scrape through.
Her second match was equally lackluster and she wasn't able to throw Catarina Costa (POR) a considerably smaller player, with her usual ouchi-gari or uchimata. In the end, Bilodid managed to catch Costa on the ground with her favorite sankaku hold-down. But it was only after a very intense battle.

In the semifinal, Bilodid faced up against her old rival Tonaki, who had clearly figured out how to fight her. The match went into Golden Score where Tonaki pinned Bilodid for ippon.

A clearly disheartened Bilodid wasn't performing her best in the bronze medal match and Israel's Shira Rishony almost took her to time. In the dying seconds of the match, Rishony decided to go for broke and came in with a big uchimata. Bilodid had enough presence of mind to sidestep it. Once Rishony hit the ground, Bilodid rolled her over and pinned her for ippon. Upon winning the match, Bilodid broke into tears, probably due to a mix of relief, at getting the bronze; and regret, at the way she fought throughout the day.

For some time now, judo watchers have been wondering how long the 1.72m Bilodid could stay on at -48kg. Who knows how much the dieting had affected her competition performance over the past year but the other important factor to consider is that her tall stature no longer seems to confer any advantage.

If she were to stay at -48kg, where her opponents are all much shorter than her, it's unlikely that she will change her game. More likely, she would continue with the style of play that relies on her having a much bigger reach with her limbs. The problem is that her rivals, in particular Tonaki and Boukli (both considerably shorter than Bilodid), have figured out how to overcome that style of play.

Moving up to -52kg would not only mean that Bilodid wouldn't have to diet so much anymore, it would also force her to evolve her fighting style so that it doesn't rely so much on height advantage. (Even at -52kg she would still be taller than most of her opponents but she won't tower over them like she does at -48kg).


All great players make necessary adjustments as their opponents begin to figure out their fighting style. If you look at the career of the legendary 48kg fighter Ryoko Tani of Japan, you'll see that her fighting style grew and evolved over time, and her repertoire of techniques expanded as her career progressed. In Tani's case, she stayed in the same weight category throughout her long career. She didn't need a weight change to evolve her style of play. In Bilodid's case though, a weight change could be the catalyst she needs for that to happen.