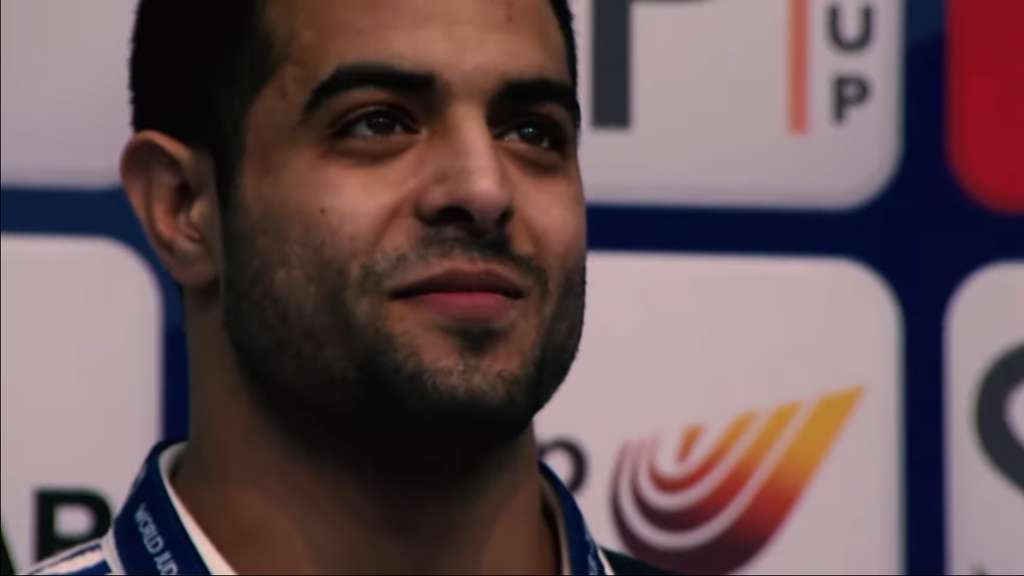 Sagi Muki: Life and Journey
Coming off of his unprecedented Worlds win, let's take a moment to look at the life and journey of Sagi Muki.
Before we begin, check out some of these stunning throws Muki has executed in competitions. Judo at its finest.
And now, to explore the question that's certainly on your mind: How did Muki come to have such beautiful Judo, and use it to be so dominant on the World Stage?
In this short interview, Muki speaks briefly about how he got into Judo and what he thinks its value is.
Muki says that he started Judo at the age of 4. He said that he was always running around, so his mom enrolled him in Judo to curb some of his excess energy.
Jump Up Your Judo With Sagi Muki! Click Learn More!
His parents were supportive of his budding talent. Muki talks about his dad taking him to Judo four times a week, and generally that his parents helped make his journey possible.
Muki speaks about his favorite throw as being one that he made his own, and has subsequently had a lot of success with.
And, this Isreali Judoka says that he draws from the Japanese style, which is quick and explosive.
From this, we see that Muki has drawn from the disparate parts of Judo to use and develop what appeals to him. By doing this, Muki developed a unique style that suits him well -- and clearly works.
The theme of connecting the separate to create something better even shows up in Muki's view of the value of Judo. In this interview, he cites the importance of Judo as its ability to connect people and nations. 
International competitions foster cohesion that wouldn't be there as individuals representing their nations showcase their unique Judo.
So here, we get a glimpse of some of the things that factored into Muki's success. Namely, he had an early start in a sport that turned out to be perfect for him, and he had a good deal of support from his parents.
Muki also knew himself well enough to find the Judo styles and techniques that worked best for him -- and make them his own.
All of that gets into how Muki got into Judo and developed it, but what motivated him to rise all the way to the heights of Judo?
Below is an interview Muki did right after his Worlds win in Tokyo.
Muki says his dream was to win Worlds ever since he was a kid.
He also said that right before the last Olympics (2016), he was injured with two herniated discs, and couldn't compete. Muki says that gave him even more motivation to train hard for his next shot at the Olympics, which seems to be in his sights now.
So Muki trained throughout his career with his eye on becoming the best. But he also says here that he always tries to learn new things.
This is clear in his game, where he often uses innovative combinations of techniques that work well at the highest levels, as the highlight reel at the beginning of this article evidences.
So from this, we see that Muki worked long and hard for his Judo successes, while always keeping an open mind to continue developing his game.
It'll be exciting to watch Muki tackle the next major feat in his career: the Olympics.
Sagi Muki is the 2019 WORLD CHAMP! Sagi's approach to Judo can be learned by many mastered by FEW.
Power Judo by Sagi Muki will give you the tools to master the same techniques that made him a WORLD CHAMP!
Check it out Now!