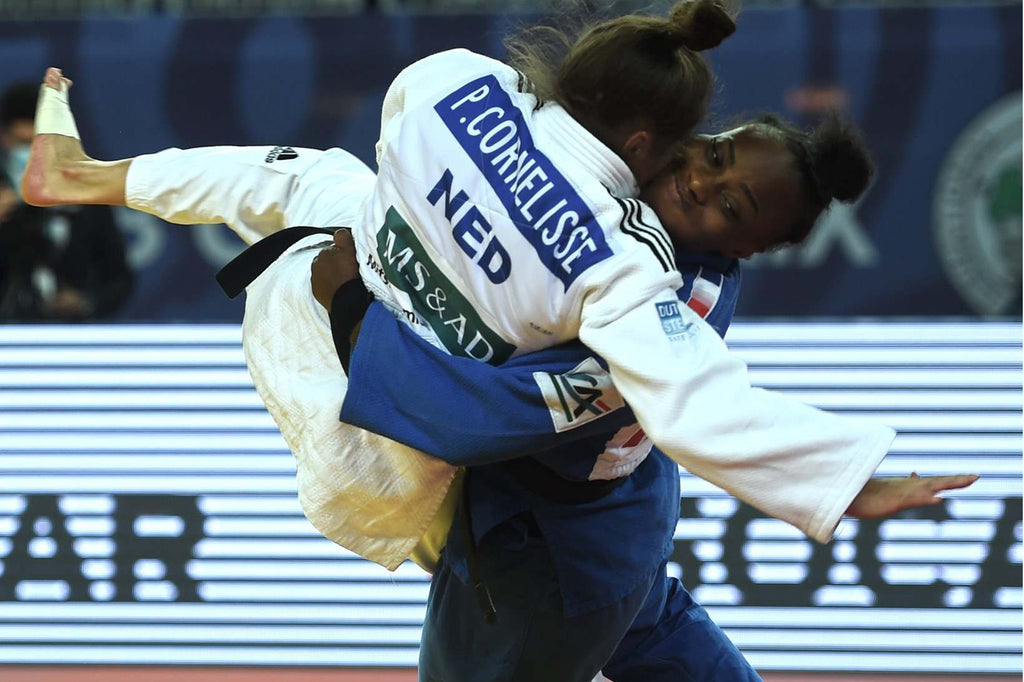 Priscilla Gneto's Ten Year Wait Is Over!
Gneto's First Gold Since 2011


Prior to the 2021 Zagreb Grand Prix, Priscilla Gneto (FRA) had last won a Grand Prix gold medal in 2011. Now, a decade later, she has won another Grand Prix gold.
There have been big gaps between IJF gold medals in the past but the record prior to this was five years. Christa Deguchi (JPN), Musa Mogushkov (RUS), Marcus Nyman (SWE) and Abigel Joo (HUN) all had five-year gaps.
The Best of Hifumi Abe is available at JudoFanatics.com!
Gneto's previous Grand Prix victory was at the 2011 Baku Grand Prix fighting -52kg. Now at 30 years of age, and fighting at -57kg, she showed she still had what it took to win an IJF gold medal, defeating the 21-year-old Pleuni Cornelisse (NED) in the final of the Zagreb Grand Prix.
Both Priscilla and her sister, Astride Gneto (who fights at -52kg) had won gold at the 2019 Luxembourg European Open and the sisters were close to doing that again in Zagreb. But Astride lost her final match to Amber Ryheul (BEL) and had to settle for silver.