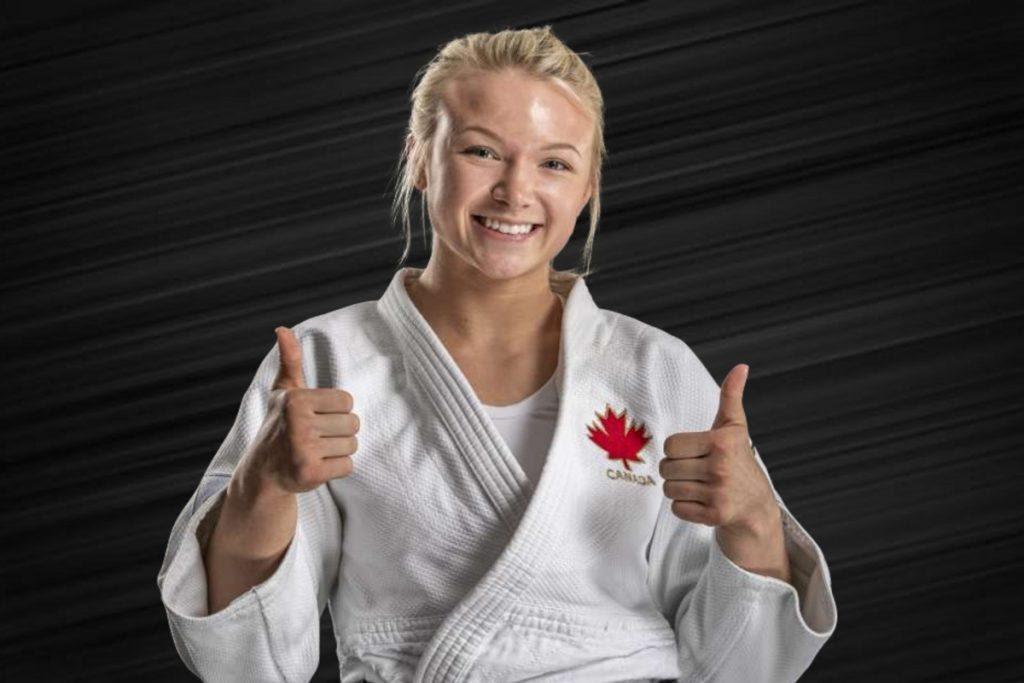 Klimkait Punches Her Ticket To The Olympics
Jessica Klimkait Secures A Spot In Tokyo
Jessica Klimkait went into the 2021 World Championships as an underdog because her compatriot, Christa Deguchi, was there too. These two had fought in six international competitions and Deguchi had won all six of them, the latest being the 2021 Antalya Grand Slam in April.
Learn directly from the Canadian World Champion Jessica Klimkait!

If the both of them had met in the final of the World's, few would have bet on Klimkait. But as it turns out, Deguchi got unstuck when she went up against Momo Tamaoki of Japan in the semifinal. Tamaoki was someone who had given Deguchi some problems in the past, having beaten her twice.
Jessica Klimkait Becomes Only Second Canadian World Champion

Tamaoki raised that number to three times when she narrowly defeated Deguchi in Golden Score with a seoi-otoshi that started off looking like a low osoto-gari. Deguchi's shoulders barely touched the mat but it was enough for the referee to give Tamaoki the score.

Klimkait had fought brilliantly throughout the day, throwing her opponents with her trademark drop seoi-nage and drop sode-tsurikomi-goshi on her way to the final.

Against Tamaoki, whom she had lost to three times in the past but had beaten twice, her drop techniques were not working. So she changed tact and went for a kouchi-gari off a double sleeve grip. Tamaoki, bracing against a possible sode attack, pulled backwards and was thrown onto her side. Since it was in Golden Score, that was enough for Klimkait to win the match, and secure her place in the Olympics. 
Check out Jessica Klimkait's Drop Seoi Nage Masterclass now!