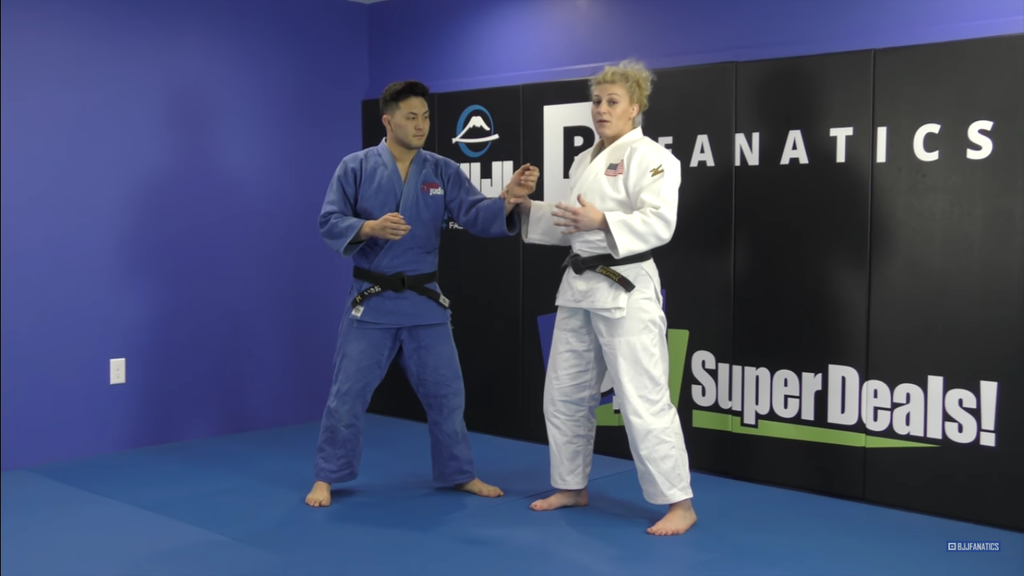 Judo Star Kayla Harrison Remains Undefeated
Kayla Harrison punched her ticket to the finals of PFL's big money tournament where she will lock horns with Lariss Pacheco in the finals of their 145 lb tournament. Harrison took on late replacement Bobbi Jo Daziel in the semi-finals over the weekend. 
Harrison continued her dominating ways against Daziel by immediately looking for a clinch. Once Harrison latched on Daziel was in survival mode the rest of the fight. To Daziel's credit she was able to return to her feet after a short stint on the mat. BUT his small victory was short lived as it didn't take long for Harrison to once again obtain double underhooks and land the takedown. 
On the floor Harrison worked her patented ground and pound from multiple positions. After softening her opponent up she achieved full mount and began to rain down punches on her opponent. Daziel reacted as many have before by extending and exposing her back to shy away from the brutal onslaught of ground and pound that Harrison was laying down.  Harrison then INSTANTLY snatched an armbar that was straight out of an action movie. Harrison immediately turned it into a belly-down armbar forcing her opponent to roll. A little hip lift action and Harrison now finds herself in a rematch with Larissa Pacheco.
Previously Harrison earned a decision victory over Pacheco. In an interview after the fights, Harrision expressed disappointment in not getting to fight Sara Kaufman who was expected to meet her in the finals of the PFL 145lb tournament, but is excited at the prospect of a rematch with Pacheco for the cool hard 1 MILLION dollar prize. Check out this post fight interview courtesy of MMAJUNKIE's YouTube. 
If you want more Kayla Harrison you need to check out- "The Real Judo Chop" which contains Kayla's FAVORITE techniques. When you watch Kayla teach you begin to realize that she is not only a top-tier athlete, she is a top-tier teacher. Check out this BRUTAL choke sequence that is ideal whether you are a Judoka or a BJJ person looking to add some takedowns to your game. 
Sometimes your opponent is as seasoned as you and they are prepared for tactics. This is where having a layered approach can be beneficial. By forcing her partner to the mat with the first technique Kayla opens the opportunity to switch into a DEVASTATING sit out choke, or as the Jiu-JItsu folks call it, a clock choke. 
Harrison makes special note of where her weight is placed. After obtaining the grips she needs Kayla begins putting this pressure down on her partner. This allows the elevation with the inside leg. After making her partner's base light she rotates away from her partner. This allows for more efficient elevation. Since your opponent has another arm to base out this will lead them to turtle from the throw. This provides ample opportunity to slide into the clock choke, or sit out choke! Oh and if Kayla Harrison does this to you whatever you do DON'T TUCK YOUR CHIN. Thank us later!
Two-Time Olympic Gold Medalist Kayla Harrison is ready to show you the techniques that helped her become one of the most accomplished combat athletes on the planet!
The Real Judo Chop and Other Favorites by Kayla Harrison
will increase your success rate with throws, grips, and submissions! Check It out!