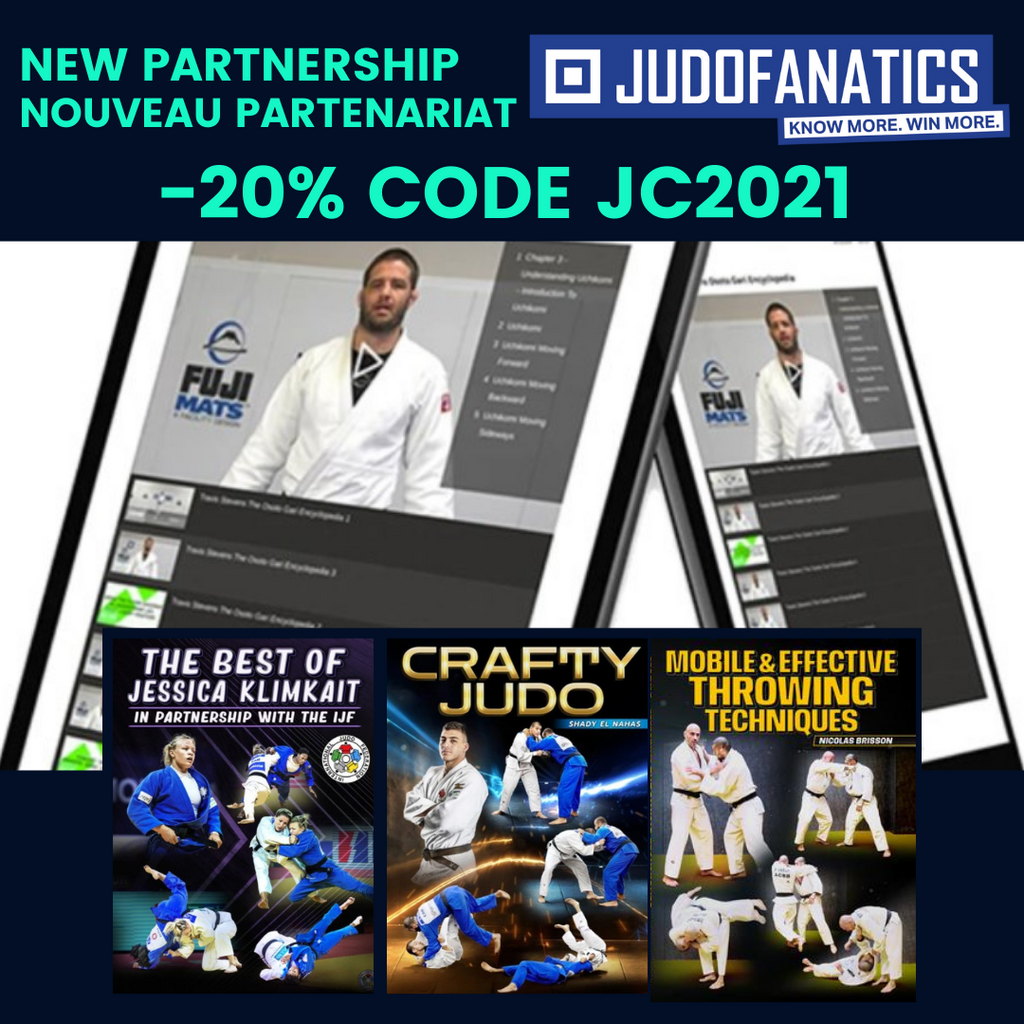 Judo Fanatics and Judo Canada Join Forces
Judo Fanatics and Judo Canada Announce Partnership


We're happy to announce that Judo Fanatics has formed an official partnership with Judo Canada. In recent years, under the guidance of its CEO and High Performance Director Nicolas Gill, Canadian judo has made tremendous strides in world judo. 
Canadian Judokas On The Rise

In the recent Olympics, Canada qualified six athletes and came back with an unprecedented two Olympic medals. Arthur Margelidon, Antoine Valois-Fortier, Shady El Nahas, Ecaterina Guica, Jessica Klimkait and Catherine Beauchemin-Pinard, all fought for Canada at the Tokyo Olympics.

In the next few months, we'll be producing instructional videos with many of these players. Two of Canada's finest judokas, Jessica Klimkait and Shady El Nahas, already have videos on Judo Fanatics, and we will have many more Canadian talents on our platform soon. 
The Best of Jessica Klimkait is available now at JudoFanatics.com!
Judo Fanatics Recognizes Depth of Canadian Judo Talent
This includes their top coaches, such as Seniors Coach Sasha Mehmedovic, Juniors Coach Jean Pierre Cantin, National Training Center Coach Alexandre Emond, and Assistant National Coach Janusz Pawlowski.

Judo Fanatics was set up with both top athletes and the broader judo population in mind. For the athletes, this is a way for them to share their knowledge as well as to generate some income to support their competition career. 
Crafty Judo from Shady El Nahas is just a click away at JudoFanatics.com!
For the judo crowd out there, it is a source of top-quality instructional materials. Now, everybody can have access to high-level judo instruction. To celebrate our partnership with Judo Canada, we'll be offering a special coupon code that will allow Judo Canada members to get a 20% discount off any of our products.