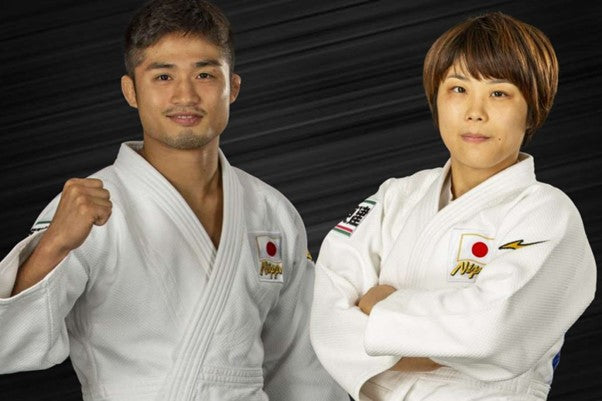 Japan Has Two Double World Champions Not Going To The Olympics
Maruyama and Shishime are both double World Champions now.
Japan has such depth and breadth of judo talent that even when they send their so-called "B Team" to the World Championships, they are able to produce three gold medals in two days (on Sunday, Natsumi Tsunoda won the -48kg and on Monday, Ai Shishime and Joshiro Maruyama won the -52kg and -66kg golds, respectively).
Master the Fundamentals of Judo With Yarden Gerbi.

Shishime and Maruyama both have the distinction of being double World Champions. It's hard to imagine any other judo country having double World Champions and not sending them to the Olympics.

Shishime's credentials are impressive. She's a double World Champion and a seven-time IJF World Tour gold medalist. Her domestic rival, Abe Uta, is even more impressive. She's a double World Champion and a nine-time IJF World Tour gold medalist.  The two of them have fought each other five times in international events, and all five times Abe was the one who prevailed.
Get better at using Sankaku positions with the great Kelita Zupancic.

Abe's absence from this tournament (as well as the absence of France's Amandine Buchard and Kosovo's Majlinda Kelmendi) meant there was a clear path to victory for Shishime, and she took it, blitzing her way to the final using a mixture of uchimata, ashiwaza and osaekomi turnovers. In the final, she proved how capable she was in both standing and groundwork by throwing her opponent, Ana Perez Box of Spain, with uchimata and then held her down for waza-ari-awasete-ippon.

The rivalry between Maruyama and Hifumi Abe is an incredibly fierce one. Maruyama is now a double World Champion with five IJF World Tour gold medals while Abe is a double World champion with 10 IJF World tour golds. Their head-to-heads in the international circuit is a lot tighter than that of Shishime and Uta Abe though. Maruyama and Abe have fought in four times internationally and it currently stands at two wins each. However, the All-Japan Judo Federation had organized a special play-off to determine who would go to the Olympics and Abe won that one.

Maruyama is renowned for his dynamic uchimata and indeed it was with uchimata that he won three of his four matches leading up the final. He had a lot of difficulty in his quarterfinal match against Mongolia's Baskhuu Yondonpereinlei, who was able to ride, evade and block his multiple uchimata attempts. In the end, Maruyama had to rely on penalties to win. Italy's Manuel Lombardo was also able to fend off Maruyama's uchimata but succumbed to his yoko-tomoe-nage, which scored waza-ari. That was enough to win him the match, and the gold medal.

Although Shishime and Maruyama won't be going to the Olympics, their second World titles would be some consolation for them.
 Take a trip down memory lane and learn some Judo By The Old Rules with Denis Zenikov!