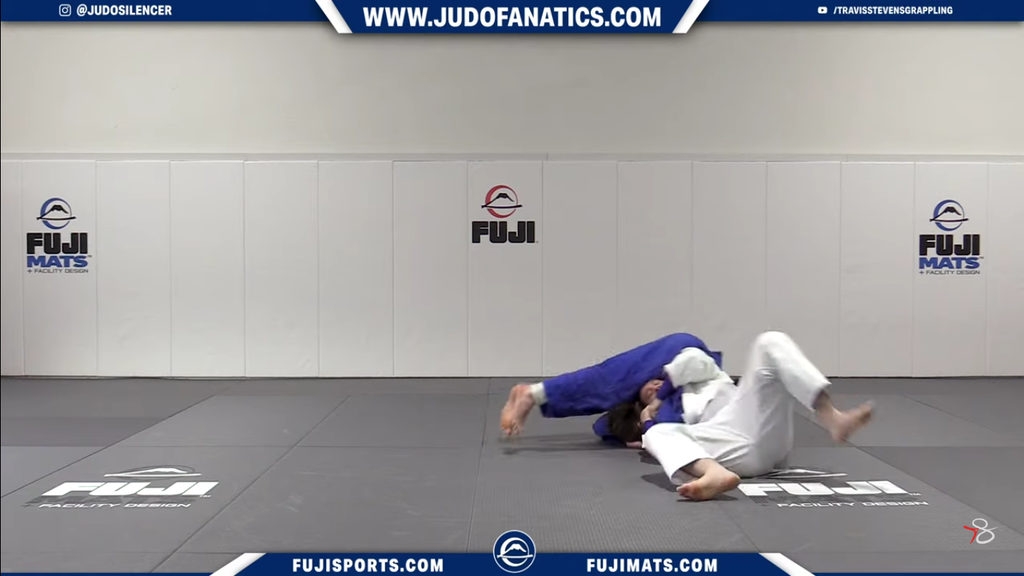 Inside Tip On Ippon Seoi Nage With Travis Stevens
Anytime you can get an inside tip from a top-tier athlete, take advantage of it! Many sports like football and basketball don't have their athletes sharing inside knowledge on how they do, what they do.  Sports like Judo on the other hand have their very best athletes sharing their very best techniques to push the sport forward! 
Travis Stevens is a perfect example of this. The 2016 Silver medalist has been pumping out a steady stream of content on his YouTube channel that covers everything from insider Seoi Nage tips to live chats where Travis answers YOUR questions!
Travis Stevens just released a sneak peek into his latest instructional Mastering Ippon Seoi Nage, on his YouTube Channel! Take a look at this version of Drop Ippon Seoi Nage, which has a different entry and finish that is sure to give you some points. 
Mastering Ippon Seoi Nage covers every angle of Seoi Nage. This sneak peek takes a look at one of the many variables that come into play when dropping in for Ippon Seoi Nage. If you are known for launching people with this technique, opponent's might be a little more prepared to react to your attack. One defensive reaction from your opponent is to shuffle out from where you land. This is where Travis executes a gator roll to force them to roll through.
Ready to Master the Ippon Seoi Nage? Click Learn More!
Travis emphasizes early on in the demo to keep their wrist trapped to your lapel. Another variable to consider if you are unable to force a roll, you can pop your head out and immediately start to attack the turtle position. Luckily for us Stevens has another instructional dedicated to Ne-Waza. Ne-Waza Mastery will have you rolling through for the British Strangle in no time!
Stay tuned for more breakdowns from Travis Stevens, and in the meantime head over to JudoFanatics.com and take a look at his complete collection! Click Learn More!
If you are looking for all-things Seoi Nage look no further than
Mastering Ippon Seoi Nage
! Travis goes in depth on set ups, footwork, and timing required to hit this classic technique. Learn the most effective variations and how to drill them to make them even more efficient!