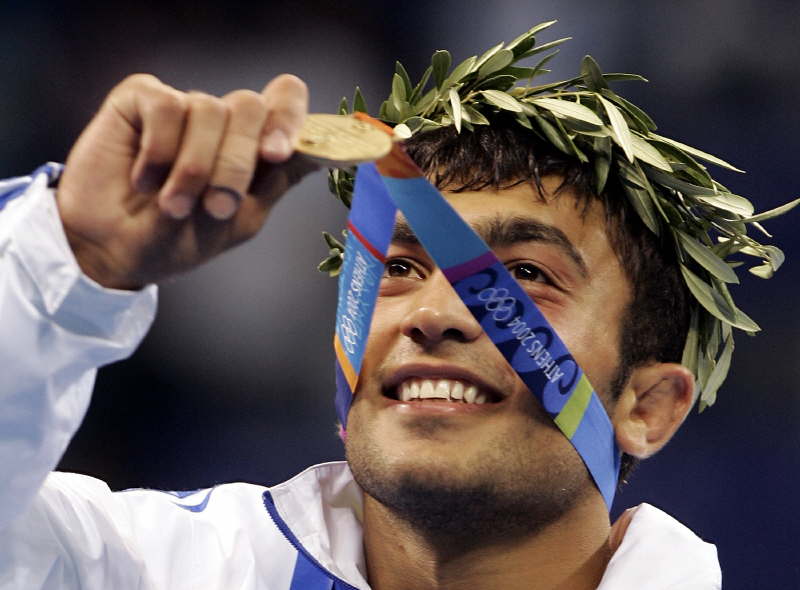 Ilias Iliadis: The Judoka Who Peaked Early Yet Bloomed Late
For most players, winning the Olympic gold is the ultimate goal. Even the World title doesn't mean as much to them. But for some athletes, Olympic gold came early. This certainly was the case for Ilias Iliadis, who won his Olympic gold medal at the age of 17.

He would have to wait another six years before he would win his first World title. Only one other player, Hidehiko Yoshida of Japan, had a longer gap. Yoshida won his Olympic gold in 1992 and became World champion in 1999, a seven-year wait.

Things looked good for Iliadis in the immediate years following his Olympic success. He made it to the finals of the 2005 and 2007 World Championships, walking away with silver on both occasions.

Then, he was in a slump for two year. He failed to win medals of any colour in the 2008 Olympics and the 2009 World Championships. This led some to think he had peaked early and that his best days had passed already. The reality is that he was marred by injuries during those two years.

He would stun the crowd in Tokyo at the 2010 World Championships by winning the final (against a Japanese, no less) with a big ippon. He would repeat that feat, against the same Japanese opponent, in Paris at the 2011 World Championships.

Iliadis didn't manage to get a second Olympic title at the 2012 London Games although he picked up a creditable bronze medal there. And at the 2013 World Championships in Rio de Janeiro, he got a bronze as well. Good results but not like in 2010 and 2011.

Just as you thought his best days were over, he'd surprised everyone once again. In 2014, he won his third World title at the World Championships in Chelyabinsk. And he won it in style, with an ippon.

That was a great year for Iliadis, with him winning 92.9% of all the matches he fought. The next year's percentage would drop to 63.6% and the year before, it was 76%. Without question, 2014 was the year Iliadis peaked.

So yes, Iliadis did peak early, winning the Olympics at 17 but he also bloomed late, winning an impressive three World titles towards the latter part of his career.
 If you've ever thought about being able to learn directly from World Champion and Olympian Ilias Iliadis, now's your chance.  Get your copy of World Championship Blueprint here from JudoFanatics.com.