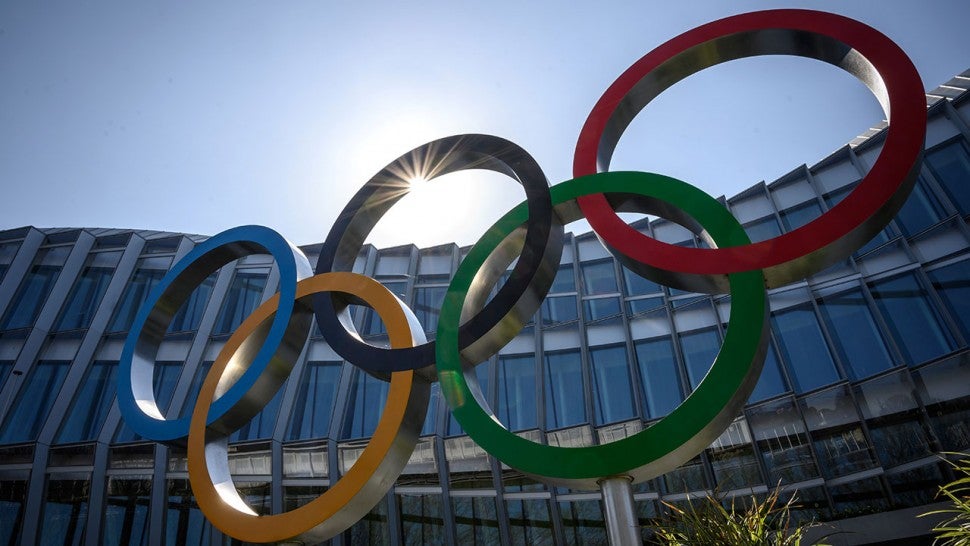 Anything Can Happen At the Olympics
Plenty of Surprises for Judo Fanatics Around the World
Judo pundits and commentators like to say, "This is the Olympics and anything can happen at the Olympics". What they mean is underdogs and, sometimes, complete unknowns can end up winning the gold medal. Well, it's true and it has happened in almost every Olympic Games since 1984. Let's have a stroll down memory lane and revisit some of the big surprises in past Olympics.

When Ahn Byeong Keun of South Korea, a virtual unknown, beat Italy's Ezio Gamba in the -71kg final at the 1984 LA Olympics, it was quite a surprise. Gamba, of course, was the defending Olympic champion at the time. But an even bigger upset – one that truly shocked the judo world – was when Germany's Frank Wieneke won the -78kg gold, defeating Britain's Neil Adams with a remarkable uchimata into drop seoi-nage combination for ippon.
In the 1988 Seoul Olympics, Brazil's Aurelio Miguel was the surprise winner of the -95kg division. The fact that he was a relative unknown was surprising enough, but the manner in which he won made it all the more remarkable. He won the gold medal without scoring a single point – all his wins were by penalties. You could call him the original shido player.
In the 1992 Barcelona Olympics, it was yet another Brazilian who would provide the big upset. Rogerio Sampaio was really not well-known but he managed to beat Germany's very capable Udo Quellmalz in the semifinal, and Hungary's very experienced Jozsef Csak in the -65kg final.
If surprises were ranked 1 to 10 (with 10 being the highest) a level 10 upset occurred in the -48kg final when a complete unknown, Kye Sun-Hui, competing in her very first international event, defeated Japan's wonderkid Ryoko Tani (nee Tamura). Nobody could have possibly seen that coming. In fact, Kye had only qualified for the Olympics through a wild-card. Yet, not only did this 16-year-old manage to defeat Japan's prodigy, and she made it look easy. Kye would, in later years, go on to win four world titles as well as an Olympic silver and bronze.
The 2000 Sydney Olympics was an outlier in that there wasn't really a major surprise or upset. In 2004, the trend resumed though with Ilias Iiadis, then still a teenager, winning the -81kg gold medal. He was European Champion that year but few people expected the 17-year-old to actually win the Olympic gold.
World Championship Judo can be yours today with one click to JudoFanatics!
In 2008, the surprise winner at the Beijing Olympics was Giulia Quintavalle of Italy, whose best top-level result was fifth place at the 2007 Rio World Championships. Earlier in 2008, she had also gotten fifth place at the European Championships. Nothing leading up to the Olympics indicated she was going to become the -57kg champion. But she did it.
In 2012, a virtual unknown, Lasha Shavdatuashvili of Georgia, faced off against Japan's Masashi Ebinuma, who was the-then reigning -66kg World Champion. Their semifinal match was to be but a formality. But the Georgian's unorthodox gripping style disoriented Ebinuma, who was eventually thrown for ippon with a whirling sumi-gaeshi. Shavdatuashvili went on to the final where he defeated Hungary's Miklos Ungvari for the gold medal.
It was another Italian, Fabio Basile at -66kg, who provided the surprise factor in the 2016 Rio Olympics. He didn't have it easy. To get to the final, he had to overcome top players from Germany, Azerbaijan, Mongolia and Slovenia. And in the final he went up against former World Champion An Baul of South Korea. As with the rest, Basile demolished him. It was a spectacular upset.
Get your copy of LEARNED QUICKNESS from Fabio Basile at JudoFanatics today!
The Tokyo Games were like the 2000 Sydney Olympics where there wasn't really any big surprise. Most of the people who won there were either the top favorites or were considered top contenders. But if you look at the past 10 Olympics, you'll find that eight of them produced really big shockers. And that's what makes the Olympics so special and so exciting.