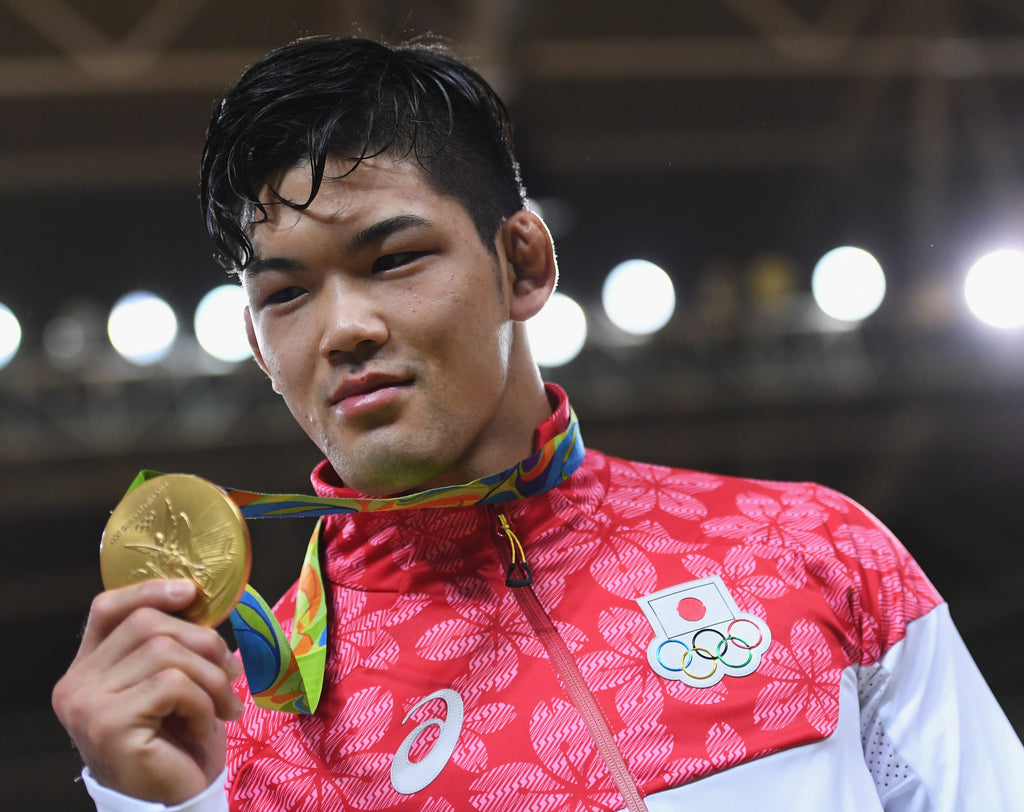 Can anyone stop Ono from getting a third Olympic gold?
Shohei Ono has been described as "pound for pound" the greatest judo player in the world today. And if you see him in action, it'd be hard to disagree. Not since Toshihiko Koga, has the world seen a player so clearly heads and shoulders above the rest. He is, as Neil Adams once described Koga, "purely in a class of his own".
The Best of Shohei Ono is now available from Judo Fanatics!

Ono has been beaten before, a handful of times, but never twice by the same opponent. Most recently, in the Tokyo Olympics Mixed Team Championships, he was beaten by Germany's Igor Wandtke. But that was in the team event. It would be interesting to see what would happen if these two were to meet again in a future individual event. They had fought only once before, at the 2015 World Team Championships in Astana. That time, Ono won.

Leading up to the Tokyo Olympics, Ono been unbeaten since 2014. Granted, he doesn't take part in a lot of competitions (which accounts for why he generally ranks low in the IJF World Ranking List), but whenever he does compete, he completely blows away the opposition. 
The Best of Shohei Ono is now available from Judo Fanatics!

The 2014 Chelyabinsk World Championships was a bad one for him, though. There, he unexpectedly got foot-swept for ippon by a relative unknown, Lee Young-jan of South Korea, in the individual championships, before losing to Denis Iartcev of Russia in the Team Championships.

But Lee is not South Korea's top prospect and has largely disappeared from the scene. An Changrim is the top Korean at -73kg. So far, Ono has fought An six times in international events and he has won each and every time. As for Iartcev, Ono beat him very convincingly at the 2019 Tokyo World Championships.

If you look at today's Top 10 rankings list, the only one who could really pose a real to Ono is South Korea's An. No doubt, Ono has beaten An many times but if you watch the 2018 Asian Games in Jakarta, you will see just how close An came to beating him. Some would argue that but for the poor refereeing, An would have won that match.

There were two controversial decisions. In the last minute of regular time, when Ono tried to do a drop seoi-nage, An responded with a sumi-gaeshi which landed Ono on his side. It's not very clear from the camera angle whether Ono's elbows were already on the mat but if they weren't, An's sumi-gaeshi should have scored. Then during Golden Score, Ono did an uchimata that was given a waza-ari after video review. But slow-motion replay shows very clearly that An had landed on his front with his elbows out. It shouldn't have been a score.


Ono won that one but just barely. And it showed just how capable An is at fighting Ono. Nobody else comes close, really. Assuming Ono doesn't retire anytime soon, it will be interesting to see these two fight each other in the coming years.


But will Ono try to match Tadahiro Nomura's record of three Olympic gold medals? He is already 29 years old and will be 32 by the time Paris 2024 comes round. He might be tempted to do so though. Nomura is regarded by many to be the greatest of all time because of his three Olympic victories. But Nomura has only one world title. Ono has three. If he also gets a third Olympic gold, that would make him the indisputable greatest player of all time.
The Best of Shohei Ono is now available from Judo Fanatics!